[vc_row][vc_column][vc_column_text]
Introducing the German language training program at AVT Education
We offer general language courses from levels A1 to B1. In particular, the training content of these courses is based on the Common European Framework of Reference (CEFR). These certificates are also a condition to be able to participate in study and work programs in Germany, at agencies / businesses using German in particular and throughout Europe in general.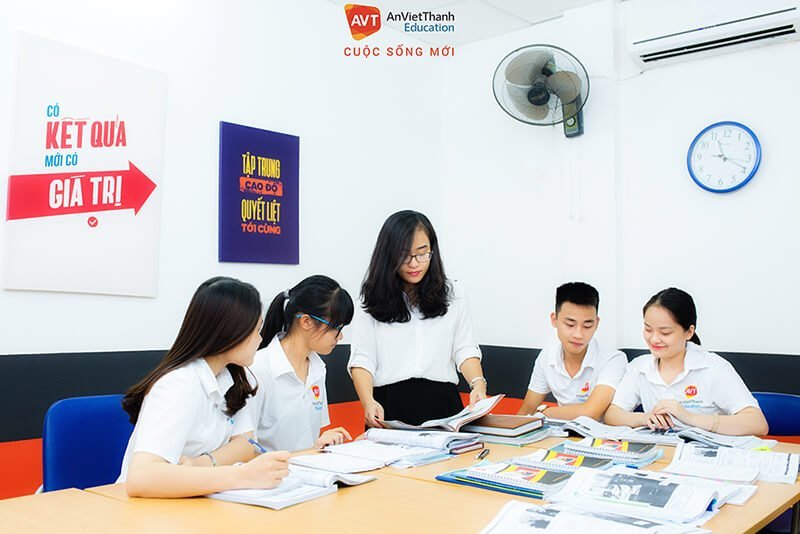 Active and modern Germany opens up many career development opportunities for young people in Vietnam and the world. Especially in the context of the current German labor market, the easier it is for you to seize those opportunities. Not just muscle It is also extremely interesting to find employment, cultural exploration, people, travel exploration in a country with the world's highest standard of living and civilization. To do that, you definitely need to start with the language.
German courses at AVT Education
German course level A1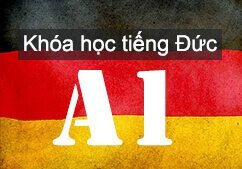 The A1 German course provides basic knowledge and foundation of the language for beginners.
When completing the course you can:
Communicate at a simple level if the speaker talks slowly and clearly.
Understand and use familiar phrases, everyday expressions (Example: Information about yourself and your family, trade, work, close environment …)
Introduce yourself and others; ask others for basic personal information (Example: Where do they live, who do they know or what things do they have …)
Course duration
Duration: 3.5 h / session
Free trial lesson: 2 sessions
Number of sessions: 45
Free tutoring: 1-2 sessions / week
A2 level German course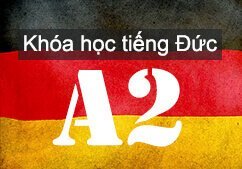 A2 German course is for those who have completed Level A1. With A2 course, the knowledge conveyed will be improved on the scope of languages: grammar, vocabulary …
After completing A2 course, you can:
Understand and use common sentence and sentence structures in everyday situations.
Able to communicate in simple, common situations. Information exchanged mainly on familiar topics.
Ability to describe the place of origin, learning process, surroundings in a simple level. In addition, you can express things related to your immediate needs in a number of everyday contexts.
Understand the main ideas when listening, if the speaker clearly speaks in Mandarin. If the content of the story relates to familiar issues such as work, school, entertainment … you can easily grasp the idea.
Course duration
Duration: 3.5 h / session
Free trial lesson: 2 sessions
Number of sessions: 45
Free tutoring: 1-2 sessions / week
German course B1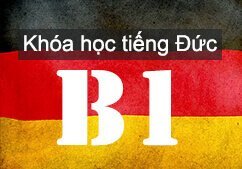 German B1 course for those who have completed level A2 German. B1 level of German is also a condition for applying for visas for many study abroad programs in Germany. Can be considered A1, A2 is the boot pedal for you conquer turning point B1, with a range of knowledge of all 4 skills: listening, speaking, reading and writing richer.
By completing B1 course, you can:
Self-handling of most situations that may be encountered when traveling in German-speaking countries.
Simply and logically describe many familiar topics: work, study, environment, shopping, transportation … In addition, you can express yourself well on personal concerns.
Tell about experiences and events; describe dreams, hopes, goals; Can explain briefly about plans and personal opinions.
Course duration
Duration: 3.5 h / session
Free trial lesson: 2 sessions
Number of sessions: 60
Free tutoring: 1-2 sessions / week
Exam preparation course B1
In addition to the courses by each level, AVT regularly launches B1 exam preparation courses to revise knowledge and fully equip B1 exam skills and experience for students. Thanks to the systematic review of all ants If you practice and practice the latest updated threads from the teachers, you will really be confident and achieve high results in the B1 certification exam.
Depending on the preparation course, the length of study may vary to ensure that the students are fully equipped with the following knowledge and skills:
Reading skills:
Practice, reinforce grammar, help students understand ideas quickly and accurately.
Be taught the skills to memorize large numbers of vocabulary sustainably in a short time, without having to memorize.
Being taught to do thinking, understand how to set problems and avoid traps while doing tests.
Speaking and writing skills
Get guided to find and ideas for more than 30 latest exam questions at the Goethe Institute.
Learn how to write in a well-organized and good layout, meeting the content standards and the time to finish the test.
Revealed secret learning vocabulary, remember to self-presentation (avoid memorizing).
Practice confidence, calm down during presentations
To share experiences and practice situations to face "difficult" Partner in exams and applications when answering questions with the judges.
Listening skill:
Private listening syllabus compiled closely with the Goethe-Institut, Hanoi University.
Why study German at AVT Education?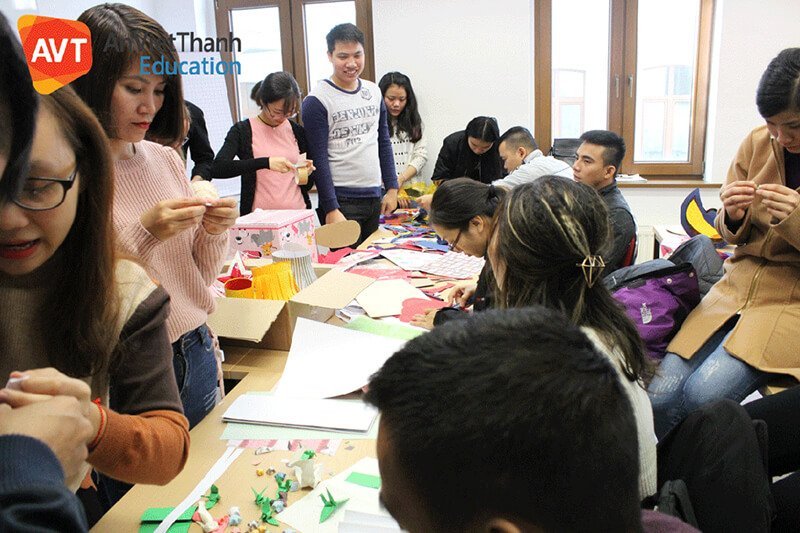 German is considered to be a more difficult language than English, on the other hand, when deciding to study German to participate in study abroad programs and work in Germany, students need to improve basic German skills in time. short. This set out the problem of choosing a quality and reputable training unit to study, to ensure the fastest results and roadmap for you.
Some information about the curriculum, and policies for students at AVT Education:
Study in a standard classroom with full teaching facilities, projectors, air-conditioners, high-class tables and chairs, especially a high-quality listening room for studying and practicing listening skills for students.
Taught by experienced Vietnamese teachers and native teachers, always enthusiastic with students
Duration of study nearly doubled, tuition is at average level.
A series of scholarships for students who achieve high academic achievements, get high scores in A1, A2 and B1 exams.
Intensive training with 4 skills: listening, speaking, reading and writing.
There are dormitories for students who live far away to stay.
[/vc_column_text][/vc_column][/vc_row]